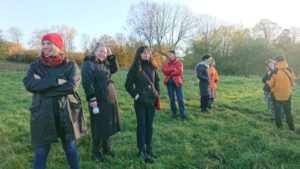 I have been teaching at The School of Conceptual and Contextual Practices for one semester now, and wanted to share some of the things that we've been up to.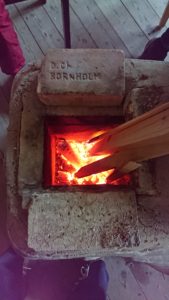 The first month we made efforts to get to know each other and to build a sense of community. We went on a study trip to the cultural and environmental collective Makvärket in the Danish countryside. It gave us a chance to cook for each other, to care for a fire, and walk and talk around the lake. We presented our work to each other and mapped our common interests on the wall of our space. I asked a lot of questions to understand the background and expectations on the school, and shared my intentions as the visiting professor for this year. And off we went.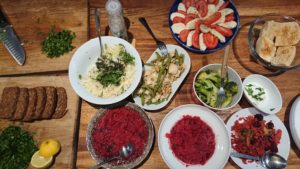 Guided by a study plan, a curriculum and the stated intentions of this masters program I have tried to build on the formats developed by Carla Zaccagnini and the students. Every month we have two "Feedings" where we nourish ourselves with food and theory. We have been reading texts and watching lectures by Avery Gordon, Tina Campt, Albert Camus, Edwidge Danticat, Ursula LeGuin, Donna Haraway, Sara Ahmed, Fred Moten and Saidiya Hartman. It has been a joy to introduce the students to the writings of bell hooks and Gloria Anzaldúa, texts that has resurfaced again and again in our conversations. We have done a lot of careful body work, with the help of Dorte Bjerre Jensen. I got to test out some of my research on embodied learning and how it is connected to social movements and change work.
Rani Nair came to share the process of her work Future Memory and treated us to a live performance. Paula Mulinari gave a lecture on strategies of resistance found in the history of workers struggles and how they intersect with ideas of race and gender. Macon Holt did a three day close reading of Mark Fisher's Capitalist Realism, and invited us to explore the implication for both understanding and engaging in artistic practice. Cecilie Ullerup Schmidt shared her newly defended dissertation "Everybody Counts" that examines the notions and practices of work within artistic education in the frame of the Bologna Process, weaving into our ongoing conversation on how to be a student in this institution, and how to be an artist in the world.
This January we had a great semester finale with the visit of my dear friend Belinda Kazeem-Kaminski. Her workshop on Unearthing put our gaze on Danish colonialism, supported by the writings of Temi Odumosu, and encouraged us to dig deep into our own histories and practices. We also had the great opportunity to get a special viewing of I AM QUEEN MARY with Jennette Ehlers on site.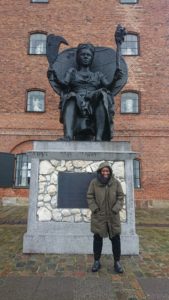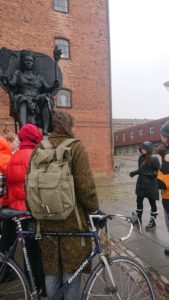 Every month we have a department meeting to evaluate the content of the program and plan ahead. We continuously have studio visits and group critiques. This semester we have used a format of inner and outer circles, taking turns speaking, listening and taking notes, in an attempt to keep everyone in the room engaged.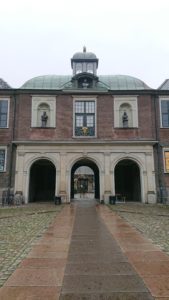 Entering an institution takes some getting used to. Understanding the structure, the flow of information, who's who and what's what. This is an old school, a heavy building, a maze to find your way around. It has a great many resources and hidden treasures, both in equipment and in people. So far this work has confirmed my dedication to this practice, to dwell in the intersection of pedagogy-research-artistic practice-organizational work. Meeting the students every week gives me energy and purpose. They challenge me to investigate my own believes, and to re-think, dig deep, re-articulate and experiment.
Below is the incomplete letter of intention I shared with the students on my second week of teaching (to be continuously revised):