I Still Live in Water is a intuitive art project by Felicia Konrad and Johan Haugen. This summer they invited me to contribute to a collective, complentative performance on our desire to control the sea. The Throne was presented among the sunbathing public at Ribersborgsstranden in Malmö on August 22, 2021. My contribution was a two hour, live drawn animation. Trying to capture the waters surface and our interactions with it. Drawing with sea water.
Contributing artists: Erik Högström, Annou Nilsson, Lisa Nyberg, Johan Haugen and Felicia Konrad.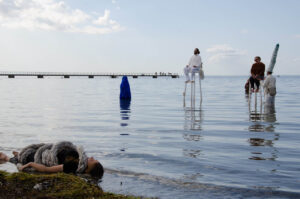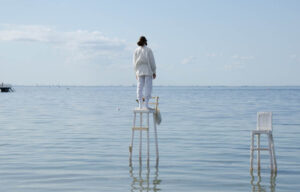 Photography: Noak Haugen Konrad.