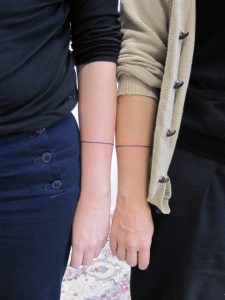 .
Radikal pedagogik/Radical Pedagogy was a collaboration between artists Johanna Gustavsson och Lisa Nyberg (2011-2014)
We collaborate. We explore and define different aspects and possibilities of radical pedagogy, through an artistic practise. We want to strengthen and make visible the role of pedagogy in society, and explore practical pedagogical models, methods, what knowledge is and how we relate to each other in the exchange of knowledge. Pedagogy is as practical as it is ideological. Pedagogy is in many places, inside and out. Not just in institutions. We make pedagogy in political movements, in personal relations, in our art, in the class room, when we build a society, together. That is our common work.
RP arranged workshops, courses and lectures on subjects such as, power, intersectionality, feminist perspectives, utopia, radical pedagogy, artistic collaborations and self organizing. We also worked as a think tank, exploring the possibilities of a radical pedagogy in dialogue with a group of radical colleagues that work in the intersection of art and pedagogy. We where invited to work with different groups as the 16 Beaver Group in New York, the acting board at Flutgraben, Berlin, and the self-organized room Der Salong in Munich. We where also part of the research project "Practice International", initiated by Lisa Rosendahl (Iaspis/Stockholm), Binna Choi (CasCo/Utrecht), and Grant Watson (Iniva/London).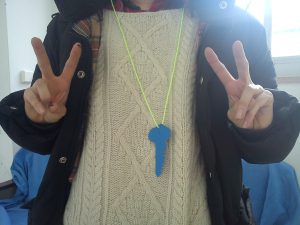 Workshop at the self-organized student space Der Salong, Academy of Fine Arts Munich, 2012
The Revolution Starts at Home, workshop with the acting board at Flutgraben, Berlin, 2012